Tractor Trailer Truck Accident Lawyers in Camden, S.C.
Injured In A Trucking Accident? Follow These Methods:
Only yesterday, there was a driver's life came to an end in South Carolina due to a head on collision when the driver of a truck allegedly illegally passed a car and then struck the victim head-on. The victim died in the semi truck injury accident and now a tractor truck accident lawyer is needed to handle the case. When 18 wheeler tractor trailer accidents happen it is best to contact a Camden auto accident lawyer right away.
Realistically, you are more prone to be seriously injured in a traffic accident than being murdered at the hands of a killer. You need to know what to when this happens and where to reach out. In Kershaw County or in Camden, South Carolina, an experienced trucking accident lawyer can protect you after an injury has been done to you in a truck accident.
The First Step: Seek Medical Attention
Don't try to be a hero. If you feel even the slightest bit of discomfort be sure you call an ambulance and go-to a healthcare facility to be tested. Your quality of life is the most important point. Further, the quicker you will get help, the quicker you will start feeling better. At the lowest, you will have a preliminary diagnosis of what is not correct. If for whatever reason you don't feel your injuries are bad enough to attend a medical facility, it's very important that you find a treating physician on your own as soon as possible following the incident. The longer you wait to get treatment, the worse you'll be. Also, waiting to get medical treatment can damage your claim as the opposing lawyers will assert that you are not really injured. So above all else, make sure you seek medical assistance. An experienced truck accident lawyer will likely have a list of physicians that can provide further treatment if necessary.
Step Two: Follow Your Doctor's Assistance
This appears evident, however, lots of people don't follow up with their hospital treatment. This may severely affect your health in a poor way and can almost certainly affect your claim in an adverse way. How will you declare that you are legitimately hurt if you don't do what the doctor tells you to do? Follow your doctor's advice at all times, take all necessary medicine, and go to all therapy meetings that are scheduled for you.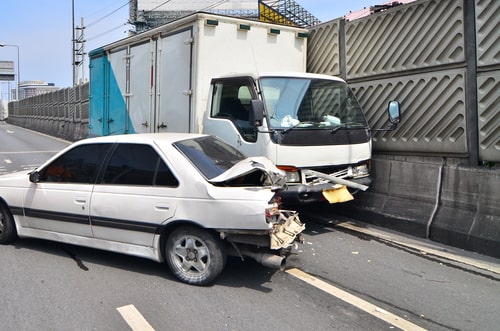 Third Step: Call An Experienced Trucking Accident Lawyer At The Connell Law Firm
Contact us instantly! It is extremely important to have a seasoned law firm's guidance and experience to help you through this method. Car crash cases could often be tricky and also the legislation has many requirements that really must be followed for you to be able to receive restitution for your problems. Do not try this alone. Our dedicated trucking accident lawyers possess years and years of experience in managing these kinds of cases. Don't wait another day. A skilled Camden truck accident lawyer can protect your rights and build a case that will provide you the best chance for compensation after a truck accident in Camden, SC. Contact our law firm immediately.
Fourth Step: Follow Your Lawyer's Guidance
There will be occasions during the process when a trucking accident lawyer will require you to actively assist us in collecting records, obtaining financial data, receiving medical records, etc. You are the most crucial aspect of this collection of data. Assisting a truck accident lawyer with requests made for information will allow an experienced lawyer the best tools for building a strong case after a Camden, SC, trucking accident. We require that you be productive in helping our people in handling your case and to communicate with us.
Step Five: Be Patient
Frequently, situations can be satisfied prior to litigation. However, this is simply not always the case. Sometimes you need to seek the aid of the South Carolina justice process to assist you in your case. This is where it's crucial to have a dedicated legal staff on your side. We realize the justice system is not always a speedy one, so it is vital to be patient and evaluate things day by day.
At The Connell Law Firm, our experienced trucking accident lawyers will be with you each phase of the way. We're here to listen, to educate, to be there for you in any way possible. All you need to do is complete our contact form on our website or give us a call and one of our trucking injury lawyers will be in touch with you as soon as possible. In this difficult and unpleasant time, you are not alone. Our tractor trailer attorneys here and ready to stand beside you.