Attorney Derek A. Shoemake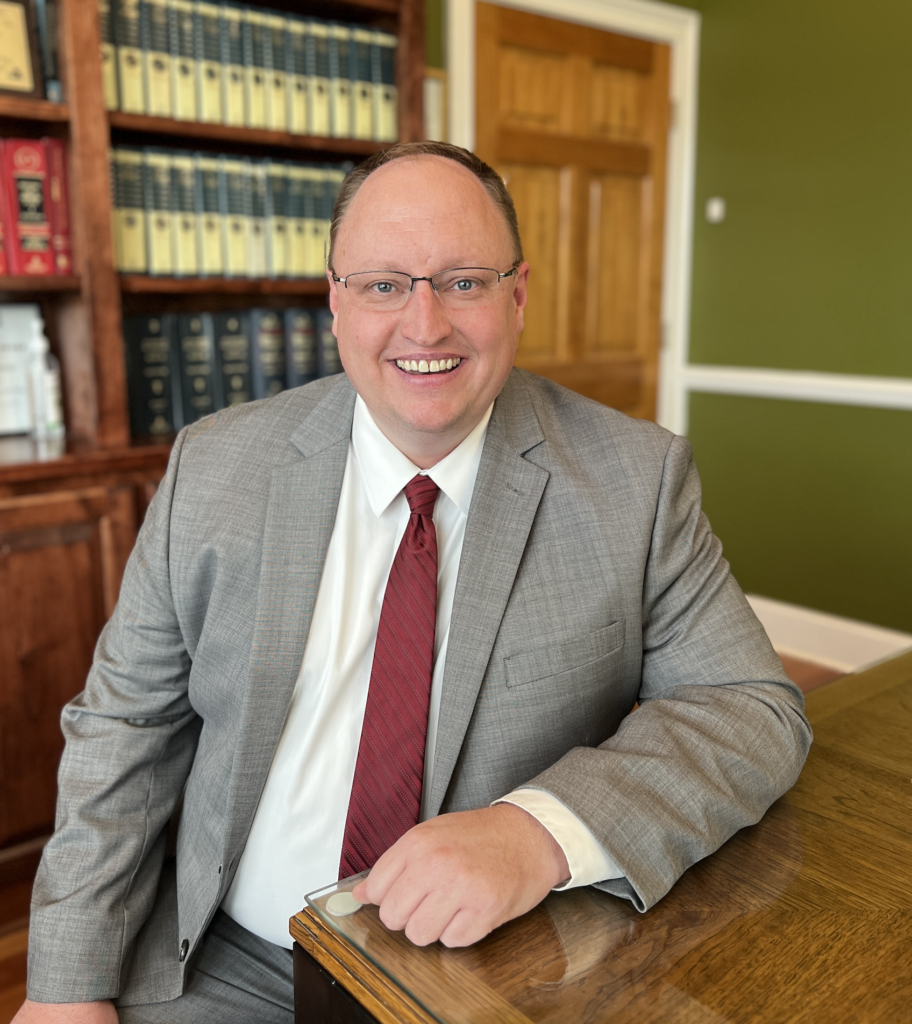 Derek is a former federal prosecutor and an experienced litigator who represents clients – both large and small – before numerous state and federal courts. A proven problem solver who focuses on complex criminal and civil issues, Derek personally handles each client's case with deliberate intensity and attention to detail. Although he is based in the Midlands, Derek has handled cases throughout the country and across South Carolina, including Richland, Florence, and Kershaw Counties.
Derek most recently served as an Assistant U.S. Attorney in the District of South Carolina, where he ran one of the U.S. Attorney's four offices in the state. He began by handling violent crime and narcotics cases, including cases involving drug gangs, firearms, bank robbery, and the most recent federal death penalty case in the United States. He ultimately became a white-collar prosecutor, where he handled complex criminal matters including wire fraud, healthcare fraud, bank fraud, tax fraud, and public corruption. Derek's successes include serving as lead counsel for the largest criminal tax operation in the history of South Carolina's Pee Dee Region; serving as counsel in one of the largest healthcare fraud cases in the country; and serving as the state's Coronavirus Fraud Coordinator where he was responsible for handling many of the first criminal cases in South Carolina involving pandemic-related fraud and where he oversaw cases related to the Paycheck Protection Program (PPP), Economic Injury Disaster Loans (EIDL), Pandemic Unemployment Assistance (PUA), and other Coronavirus-related programs.
Before joining the U.S. Attorney's Office, Derek worked at the largest law firm in South Carolina and was a partner at a small law firm in Columbia, South Carolina. In those capacities, he spent years representing corporate and individual clients before state and federal courts in all manner of civil and criminal proceedings. This experience included successfully representing clients in False Claims Act cases (also known as qui tam actions or whistleblower actions), serving as counsel on class action matters, handling appellate matters at the Court of Appeals and Supreme Court, and serving as special counsel to the South Carolina Attorney General's Office to represent the interests of the State against entities committing civil wrongdoing.
Derek has authored several legal articles in various publications, taught numerous Continuing Legal Education Courses to lawyers across the state, and clerked for two federal judges in the District of South Carolina. Derek also taught Civil Litigation in the University of South Carolina's paralegal certification program and serves as an Adjunct Professor at the University of South Carolina's School of Law. He has taught Legal Writing and currently teaches Technology and Criminal Law.
In addition to his litigation experience, Derek was recently elected to Kershaw County Council and serves on the Council's Finance Committee. Before becoming a lawyer, Derek worked as an editor for The Item, a newspaper in Sumter, South Carolina, worked as a defense contractor for the General Dynamics Corporation, and served in the U.S. Marine Corps until his honorable discharge as a Sergeant. When not at work or teaching, Derek enjoys spending time with his wife – who teaches elementary school – and their two children.
South Carolina

United States Court of Appeals for the Fourth Circuit

United States District Court, South Carolina
University of South Carolina School of Law, Magna Cum Laude

Old Dominion University, Cum Laude
General Criminal Defense

White-Collar Criminal Defense

Whistleblower Claims

Business Law and Corporate Compliance

Personal Injury

Civil Litigation

Products Liability
U.S. Secret Service Director's Recognition Award, 2022

FBI Director's Recognition, 2022

U.S. Attorney's Award, 2019 and 2020

Super Lawyers Rising Star 2017 and 2018
Judicial Profile: Hon. Robert Bryan Harwell

,

Fed. Law.

, July/August 2022

What I Learned from My First Year as an AUSA

, DOJ J. (Sept. 2020)

Dealing with Carriers under Medicare's More Watchful Eye

, TRIAL, Sept. 2015

Is the Fourth Circuit Starting to Hold Back?

, 64 S.C. L.

Rev

. 1085 (2013)

Metamorphosis of the Sentencing Landscape

,

Fed. Law.

, October 2010 (contributing author)

Renting Your Law License Can Be Dangerous

, S.C. L

aw

., March 2010 (contributing author)

Solving a Jurisdictional Puzzle: No Easy Way to Decipher South Carolina's Approach to Forum Selection Clauses

, S.C. L

aw

., May 2009

Full Spectrum of Recent Product Decisions

, Product Liability Conference, Defense Research Institute, April 2009 (Fourth Circuit, South Carolina, and West Virginia sections)

Bifurcation: A Powerful but Underutilized Tool in South Carolina Civil Litigation

, 59 S.C. L.

Rev

. 433 (2008)