Most people today know that personal injury lawyers in Columbia offer their clients a free, initial consultation. This gives you a chance to sit down with a personal injury lawyer and ask them any questions you may have. They can also give you an idea of what your case is worth.
While the first meeting is free, you still need to be prepared. The last thing you want to do is waste the time you have with your attorney. Once you leave that office, you can't get that time back. Here, we'll talk about the things you should bring with you to your initial consultation. We'll also recommend a few tips for how you can prepare for this meeting.
Make Sure You Bring a Copy of All the Bills Related to the Accident
One of the most important things you need to bring to your initial meeting is a copy of all your bills. In order for your personal injury lawyer in Columbia to evaluate your case, they'll need to see what they're dealing with. If they do choose to handle your case, they'll need to make a demand for damages. They can't do this without knowing what kind of bills you've accrued.
It's important to remember that your private health insurance may have paid for some of your medical care. If that's the case, you should have copies of "Explanation of Benefit" forms. These forms document the money put out by the insurance company. While they may have covered your medical care, they do expect to be reimbursed.
The insurance company knows whether your treatment was related to a car accident. They'll file a lien against your lawsuit to ensure that they get paid. Before you get to take any money home, you'll have to make sure they're paid. This is why it's so critical that you bring these bills to your consultation.
Your Personal Injury Lawyer in Columbia, Georgia Needs the Police Report
Without the police report, there's little your personal injury lawyer in Columbia, Georgia can do. This is the only way they can gather the evidence necessary to prove your case. The police report has vital information that your lawyer will need.
The police report includes the following vital information:
Name, contact information, and insurance information for both drivers
Name and contact information for any eyewitnesses
Pictures of the accident scene
Description of the road conditions
A notation of any tickets issues at the crash site
Statements made by the separate drivers
Copies of any dashcam footage or intersection camera feeds
If you don't have a copy of this report, order one at least a week before your initial consultation. You want to fax or email a copy of the report to your personal injury lawyer in Columbia ahead of time. This way, they don't have to waste time during your meeting reviewing the document.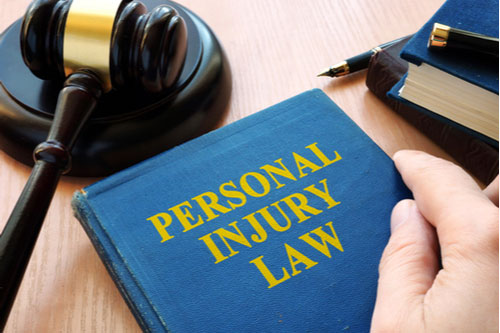 You Should Bring a Copy of Your Medical Records
If possible, you should bring a copy of your medical records. When you go to the emergency room after your car crash, the doctor will conduct all sorts of tests. Some of these include:
X-ray
MRI
CT scan
Neurological exam
Physical exam
Your records will also include pictures of any external injuries you suffered. Your lawyer will need all of this. They'll have to prove that you were injured as a result of the crash. They can only do that if they know what kind of injuries you experienced.
Your Personal Injury Lawyer in Columbia, Georgia Needs All Correspondence
Between the time of your accident and your consultation, you'll probably receive all sorts of paperwork. You'll have letters from different doctors. You'll have letters from both insurance companies. You'll probably also have letters from the other driver's lawyer. Bring all of this with you.
If you want to keep a copy of this documentation, make copies before your meeting. Once your lawyer takes their copy, you won't be getting it back. The same thing is true for pictures. If you bring photos to your lawyer's office, don't expect to get them back anytime soon.
You Should Bring a List of Pre-Prepared Questions
A lot of our clients get to their initial consultation and then forget what they wanted to ask us. Rather than let this happen, you should bring a list of questions with you. Don't wait until the day of your meeting to write down your questions. Carry a small notebook or a piece of paper with you for the week leading up to your meeting.
By keeping an ongoing list, you can add questions no matter where you're at. If you think of a question at work, you can add it to the list. If you wake up in the middle of the night, you can add a question. This helps ensure that you cover everything in the half-hour or so you meet with your personal injury lawyer in Columbia, Georgia.
Call and Schedule Your Free, Initial Consultation Sooner Rather than Later
If you need to meet with a personal injury lawyer in Columbia, you can call our office at any time. Speak with one of our experienced attorneys and find out if you have a case. You want to make sure you take advantage of your free, initial consultation. Come to the office with all of your paperwork and photos. Bring a list of questions with you. Make every minute of your free, initial consultation matter.
If you've never met with a personal injury lawyer in Columbia, Georgia before, that's okay. It's a positive experience. There's nothing to be afraid of. You'll leave having your questions answered. You'll also have an idea of what your case may be worth.
You can bet the defendant is going to have a team of lawyers helping them. You should have one by your side as well. You don't want to be at a disadvantage at a time like this.