In the family law and divorce setting, it is important to hire an attorney who is compassionate and sympathetic, but will still work aggressively to achieve a result in your best interests. We have a reputation for providing excellent legal representation every client the personal attention they deserve.
At the Connell Law Firm, we handle a full range of family law and domestic relations matters for clients throughout South Carolina, including:
Abduction- Interstate & international cases under the Hague Convention
Divorce – simple to complex
Child Custody & Visitation (including relocation and modification)
Child Support establishment and modifications
Spousal Support/Alimony establishment and modification
Paternity Determinations
Property Division (including businesses and professional practices)
Marital Property Settlements
Pre-litigation Consultations
Pre/Post-Marital Settlement Agreements
Contempt proceedings/Enforcement of Court Orders
Name Changes
Guardian ad Litem services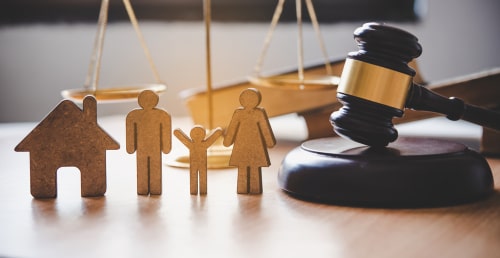 When you hire the Connell Law Firm, LLC to handle your family court case, we work diligently to take the weight off of your shoulders. We help you understand the process by explaining the law as it relates to your case, and, by referencing our experience, guide you through what we anticipate will take place as we go through the process together. By helping you better understand the law, the family court litigation process, and what to expect, we help ease your mind.
At the Connell Law Firm, LLC, our experience in the Family Court allows us to guide you through the various complexities of family law from the first consultation until the final order is filed. We will fight for you to help insure a fair and just outcome to your Family Court case. Additionally, we realize that for most, suffering through a Family Court case can be one of the most difficult and trying times of your life. Our goal will be to handle the matter in a professional and caring manner and achieve the best result possible for you.